About David W. Smith and Fantasy Illustrated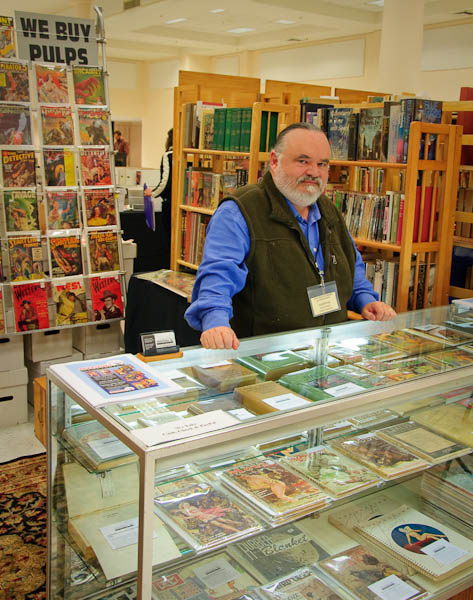 David was born near Anaheim California in 1954 a few months before the opening of Disneyland. Raised in the Orange/Los Angeles County area in the 1950's and '60's he was influenced with a steady diet of pop culture. At the age of 14 he started working for the late John McLaughlin at The Book Sail in old downtown Anaheim. It was here that he was first exposed to the likes of old comic books from the 1940's ,pulp fiction, vintage magic books signed by Houdini, and lots of old and rare books.

Dave worked there from 1969 to 1972 and again from 1976 to 1979 after The Book Sail had moved to the city of Orange. In 1979 he left to open his own store, Fantasy Illustrated about 1.5 miles from Disneyland in Garden Grove. From inception until he sold the store location (keeping the name) to Mile High Comics in 1994, Dave maintained one of the largest selections of vintage comic book and Pulp magazines in the Orange County area. 

Wanting a change of pace he moved out of state, negotiated a deal with the owner of Rocket Comics of Seattle Washington and on Jan 1 1995 became owner of that store. In 1999 Dave found what would become the famous Yakima Pedigree collection of hundreds of ultra high grade pulps. These are considered some of the finest condition pulps known to exist.

Around 9-11 he closed down Rocket Comics as a brick and mortar store and continued dealing full time as Fantasy Illustrated doing mail order out of his house near Mill Creek Washington where he lives with his wife Kelli.